Nephrology – Chabot Nephrology Medical Group(925) 463-1680
Chabot Nephrology Medical Group has been serving patients throughout the East Bay since 1972.
Here is what you can expect:
Exemplary, individualized care combining high clinical expertise with the best, most current medical evidence.
A focus on education and prevention, aiming at improving your general well-being and kidney health.
Close communication and collaboration with your primary care providers and specialists.
Leena Mehandru, MD
Dr. Mehandru joined Chabot Nephrology after completing her nephrology fellowship at Stanford University. Her focus is to provide quality medical care and attain the best possible outcomes. She strives also to develop personal and professional long term relationships with her patients and peers. She enjoys all aspects of nephrology but has a special interest in renal physiology and chronic kidney disease.
Suite: 220
Phone: (925) 463-1680
Website: chabotnephrology.com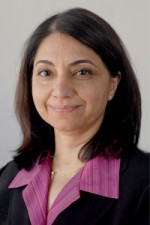 Eric Lai, MD
Born and raised in Houston, TX, Dr. Lai decided to stay in his hometown and graduated from the University of Texas Medical School at Houston, where he was inducted into the AOA medical honor society. He left Texas briefly to complete his internal medicine training at New York Presbyterian – Columbia University Medical Center, but later returned to complete nephrology fellowship at Houston Methodist Hospital. He is a certified Specialist in Clinical Hypertension recognized by the American Society of Hypertension. Dr. Lai has done medical work in China, the Dominican Republic and South Africa, which has fostered his passion for treating patients from diverse cultural backgrounds.
Suite: 220
Phone: (925) 463-1680
Website: chabotnephrology.com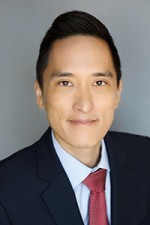 Peter Lee, MD
Dr. Lee is a Bay Area native and began practice in 2010. His interest in nephrology began in medical school where he enjoyed learning the complexity of kidney function and saw the long-term relationships that nephrologists develop with their patients. After residency, he completed fellowship at UC San Francisco and published research regarding the relationship between acute kidney injury and chronic kidney disease.
Suite: 220
Phone: (925) 463-1680
Website: chabotnephrology.com
Rahul Rishi, MD
Dr. Rishi, a Bay Area native, joined Chabot Nephrology in 2006 after completing his nephrology fellowship at Emory University. He enjoys all aspects of consultative nephrology: chronic kidney disease and acute kidney injury, electrolyte and acid-base disorders, maintenance dialysis, and transplantation medicine. He strives to provide a personalized approach for treating a patient's illness. In addition, he practices interventional nephrology at the group's Dialysis Access Center. He has been instrumental in the group's adoption and implementation of an electronic medical record.
Suite: 220
Phone: (925) 463-1680
Website: chabotnephrology.com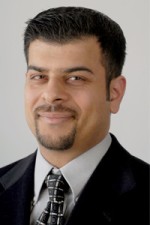 Jaspreet Kaur, MD
Board Certified in Endocrinology, Diabetes and Metabolism. Board Certified in Internal Medicine. Specializes in Diabetes Management, Thyroid Disorders and Bone Disorders.
Suite: 220
Phone: (925) 463-1680
Website: www.endoanddiabetescenter.com