Neurosurgery – Under Sutter(925) 884-2360
We are the premier neurosurgical practice of Northern California. Our mission is to provide exceptional care for our patients as we navigate complex neurosurgical conditions together. We provide compassionate, personalized, and innovative care to the communities we serve. Together we build trust with the goal of improving our patients' health and quality of life.
Tamar Binyamin, MD
Suite: 300
Phone: (925) 355-9537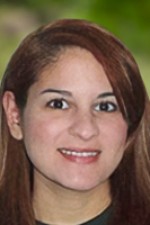 Lawrence D. Dickinson, MD
Dr. Dickinson is board certified in neurological surgery. Dr. Dickinson practices the full breadth of neurosurgery, including non-surgical and surgical treatments for brain and spinal disorders, with a special focus on minimally invasive technologies. Among these are the minimally invasive BrainPath® Neurosurgery System and the BrightMatter™ Advanced Visualization System, which have brought new hope to patients with previously inoperable brain tumors and blood clots.
Suite: 300
Phone: (925) 355-9537
Ronnie I. Mimran, MD
Dr. Mimran is board certified in neurosurgery by the American Board of Neurological Surgery. His practice focuses on surgical and non-surgical treatment of brain and spine disorders, with an emphasis on minimally invasive techniques for the spine. Dr. Mimran received his BS in physiology from the University of California, Los Angeles, and his medical training at the University of Southern California, where he graduated with honors.
Suite: 300
Phone: (925) 355-9537
Jeffrey B. Randall, MD
Dr. Randall is a board certified neurosurgeon who has been caring for patients with brain and spinal conditions for over 25 years in the Bay Area. He has performed more than 3,500 minimally invasive surgical procedures on patients, and evaluates and educates each one about their medical options. Dr. Randall has been a leader in the medical community for many years, including serving terms as President of the Medical Staff, Director of Neurosurgical Trauma, and Chairman of Neuroscience Quality Improvement at Eden Medical Center.
Suite: 300
Phone: (925) 355-9537

Patrick Wong, PA
Suite: 300
Phone: (925) 355-9537